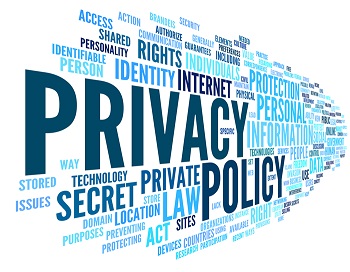 The privacy policy of CLIPPINGPATHPROVIDER
Clippingpathprovider is one of the best qualities clipping path service provider in Bangladesh. We have professional photo editor expert team who are expert own profession area like as clipping path expert team, background removal expert team, color corrections expert team, drop shadow expert team, image masking expert team, neck joint expert team and also all-type of photo editing expert team. So we are completely capable of providing all type of image processing service through the world. Our service range from basic to expert editing for a gorgeous visual product which is at par with excellence.
Clippingpathprovider is offering non-stop photo editing service. We are providing 24/7 time slot service with three shift working schedule. So, you can contact us at any time. Our support team is waiting to assist you according to your instructions. Overall, we want to build up an excellent business relationship with our valuable buyer and clients by providing world best photo editing service. We hope now you will test our outstanding and professional service. Just one second, please! We will response your query. Get a free quote.
We believe to create imagination! Clients as we futures' to build a strong relationship with our clients by filling their requirements and goals to set an example among our competitors that we emphasized more on customer building and commitment than to create strong vision statements. 
Our website address is: https://clippingpathprovider.com/
What personal data we collect and why we collect it
We receive and store any information you knowingly provide to us when you create an account, fill any online forms on the Website. When required this information may include your email address, name, phone number, address, or other Personal Information. You can choose not to provide us with certain information, but then you may not be able to take advantage of some of the Website's features. Users who are uncertain about what information is mandatory are welcome to contact us.
Media
If you upload images to the website, you should avoid uploading images with embedded location data (EXIF GPS) included. Visitors to the website can download and extract any location data from images on the website.
Collection of non-personal information
When you visit the Website our servers automatically record information that your browser sends. This data may include information such as your device's IP address, browser type and version, operating system type and version, language preferences or the webpage you were visiting before you came to our Website, pages of our Website that you visit, the time spent on those pages, information you search for on our Website, access times and dates, and other statistics.
Managing personal information
You are able to access, add to, update and delete certain Personal Information about you. The information you can view, update, and delete may change as the Website or Services change. When you update information, however, we may maintain a copy of the unrevised information in our records. Some information may remain in our private records after your deletion of such information from your account. We will retain and use your information as necessary to comply with our legal obligations, resolve disputes, and enforce our agreements. We may use any aggregated data derived from or incorporating your Personal Information after you update or delete it, but not in a manner that would identify you personally. Once the retention period expires, Personal Information shall be deleted. Therefore, the right to access, the right to erasure, the right to rectification and the right to data portability cannot be enforced after the expiration of the retention period.
Third party websites:
We do not take help from any third party websites in any project. However, we may send you third party link if necessary. We do not take responsibility of those links and we expect that our clients will read the terms and conditions of those third party websites' terms and conditions before interacting with them.
Use of collected information
Any of the information we collect from you may be used to personalize your experience; improve our Website; improve customer service and respond to queries and emails of our customers; run and operate our Website and Services. Non-Personal Information collected is used only to identify potential cases of abuse and establish statistical information regarding Website usage. This statistical information is not otherwise aggregated in such a way that would identify any particular user of the system.
Privacy of children
We do not knowingly collect any Personal Information from children under the age of 13. If you are under the age of 13, please do not submit any Personal Information through our Website or Service. We encourage parents and legal guardians to monitor their children's Internet usage and to help enforce this Policy by instructing their children never to provide Personal Information through our Website or Service without their permission. If you have reason to believe that a child under the age of 13 has provided Personal Information to us through our Website or Service, please contact us.
Newsletters
We offer electronic newsletters to which you may voluntarily subscribe at any time. You may choose to stop receiving our newsletter or marketing emails by following the unsubscribe instructions included in these emails or by contacting us. However, you will continue to receive essential transactional emails.
Contact forms
Cookies
If you leave a comment on our site you may opt-in to saving your name, email address and website in cookies. These are for your convenience so that you do not have to fill in your details again when you leave another comment. These cookies will last for one year.
If you have an account and you log in to this site, we will set a temporary cookie to determine if your browser accepts cookies. This cookie contains no personal data and is discarded when you close your browser.
When you log in, we will also set up several cookies to save your login information and your screen display choices. Login cookies last for two days, and screen options cookies last for a year. If you select "Remember Me", your login will persist for two weeks. If you log out of your account, the login cookies will be removed.
If you edit or publish an article, an additional cookie will be saved in your browser. This cookie includes no personal data and simply indicates the post ID of the article you just edited. It expires after 1 day.
Embedded content from other websites
Articles on this site may include embedded content (e.g. videos, images, articles, etc.). Embedded content from other websites behaves in the exact same way as if the visitor has visited the other website.
These websites may collect data about you, use cookies, embed additional third-party tracking, and monitor your interaction with that embedded content, including tracking your interaction with the embedded content if you have an account and are logged in to that website.
Advertisement
We may display online advertisements and we may share aggregated and non-identifying information about our customers that we collect through the registration process or through online surveys and promotions with certain advertisers. We do not share personally identifiable information about individual customers with advertisers. In some instances, we may use this aggregated and non-identifying information to deliver tailored advertisements to the intended audience.
Information security
We secure information you provide on computer servers in a controlled, secure environment, protected from unauthorized access, use, or disclosure. We maintain reasonable administrative, technical, and physical safeguards in an effort to protect against unauthorized access, use, modification, and disclosure of Personal Information in its control and custody. However, no data transmission over the Internet or wireless network can be guaranteed. Therefore, while we strive to protect your Personal Information, you acknowledge that (i) there are security and privacy limitations of the Internet which are beyond our control; (ii) the security, integrity, and privacy of any and all information and data exchanged between you and our Website cannot be guaranteed; and (iii) any such information and data may be viewed or tampered with in transit by a third-party, despite best efforts.
How long we retain your data?
If you leave a comment, the comment and its metadata are retained indefinitely. This is so we can recognize and approve any follow-up comments automatically instead of holding them in a moderation queue.
For users that register on our website (if any), we also store the personal information they provide in their user profile. All users can see, edit, or delete their personal information at any time (except they cannot change their username). Website administrators can also see and edit that information.
What rights you have over your data
If you have an account on this site, or have left comments, you can request to receive an exported file of the personal data we hold about you, including any data you have provided to us. You can also request that we erase any personal data we hold about you. This does not include any data we are obliged to keep for administrative, legal, or security purposes.
Where we send your data?
We can't send our customer or  visitor personal & any other data to third party. If any time need to send data we always informs our customer. 
Data breach
In the event we become aware that the security of the Website has been compromised or users Personal Information has been disclosed to unrelated third-parties as a result of external activity, including, but not limited to, security attacks or fraud, we reserve the right to take reasonably appropriate measures, including, but not limited to, investigation and reporting, as well as notification to and cooperation with law enforcement authorities. In the event of a data breach, we will make reasonable efforts to notify affected individuals if we believe that there is a reasonable risk of harm to the user as a result of the breach or if notice is otherwise required by law. When we do we will post a notice on the Website, send you an email, mail you a letter.
Legal disclosure
In the event we go through a business transition, such as a merger or acquisition by another company, or sale of all or a portion of its assets, your user account and personal data will likely be among the assets transferred.
Changes and amendments
We reserve the right to modify this privacy policy relating to the Website or Services at any time, effective upon posting of an updated version of this Policy on the Website. When we do we will send you an email to notify you. Continued use of the Website after any such changes shall constitute your consent to such changes.
Acceptance of this policy
You acknowledge that you have read this Policy and agree to all its terms and conditions. By using the Website or its Services you agree to be bound by this Policy. If you do not agree to abide by the terms of this Policy, you are not authorized to use or access the Website and its Services.
Free Trial
CLIPPINGPATHPROVIDER offers Free Trial the new clients. However, we reserve the right of refusing any trial work when necessary. Besides, it is necessary to declare that we offer one-time Free Trial to our clients. If you have once taken the facility then you will have to pay for availing the same service for the second time. Visit this site to submit your Free Trial.
Payment Methods:
In different cases, CLIPPINGPATHPROVIDER may ask you for advance payment before even starting your project. We accept payment through Visa, MasterCard, Paypal, American Express and Bank Transfer. We do not take responsibility if there is any technical glitch during the payment transfer between our clients and us.
File Storage Policy:
We protect your images on our server for maximum three months. If you do not receive your files within the mentioned time then we will no longer take responsibility for any sort of damages. Thankfully, if you claim to get your images more than once within the time then we will be able to provide you with the files.
Images We Avoid:
CLIPPINGPATHPROVIDER strictly prohibits nude, pornographic and any kind brutal images.
Disclaimer
If any law enforcing agency lawfully request fir disclosure of any information from us than we may have to disclose such information that have been legally requested for by law enforcing agency.
Last updated on December 01, 2019
Copyright: 2018-19 | Clippingpathprovider, All Rights Reserved