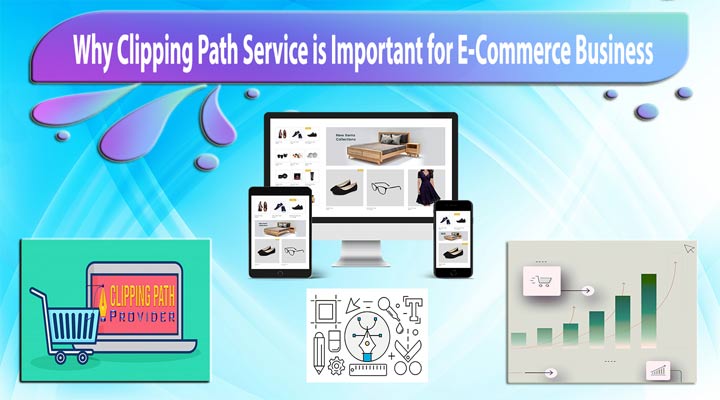 Start-up owners, entrepreneurs, and prominent industrialists are all scouting for image editing services that can aptly optimize photo qualities to entice consumers. But, you must still wonder, why?
In this developing advancement of technological era, anything originating from virtual shopping to e-commerce survival, boils down to customer reach. And where would all our businesses transpire if not without the booming rates of consumer clicks, right?
Thus, if you're on the hunt like the lot of us, for answers to why clipping path services are essential and how they can boost your e-commerce platform, stay tuned.
We're here to unveil all the sincerely technical secrets.
What Is A Clipping Path Service?
Let's begin with the basics. E-commerce services are solely dependent on their picture quality. It's as simple as adding your desired make-up products to the wish-list basket if it resembles genuine quality.
But, if we emphasize the 'looks' while shopping online, we will comprehend that a grainy, poor-lit photo will never secure a place in the virtual shopping cart. And this is where top-notch photo editing services walks in to save the day.
As progressing business modules acquire exceptional photo editorial service provider, they get to showcase the product's fittest qualities and benefits. Fortunately, the Clipping Path Provider is one of the many renowned and reliable photo editors.

The clipping path is a method via which users can remove backgrounds and objects. It utilizes the Adobe Photoshop Pen Tool to achieve such excellence. To eradicate unwanted portions, lopsided background drops, or even the dummy, you can cut, transfer and replace the image and the background. Intriguingly enough, you can also cut out and move, and staple the photo on a whole new setting or background.
Amazing, isn't it?
With such intricate background removal techniques, e-commerce sites can easily display their products for standard consumer preference. Furthermore, you can add or change colors, shadow effects and uplift the overall picture quality using the Pen Tool option.
Why Is Clipping Path Service Important?
Advertising via attractive photos, demonstrating high-grade products or, highlighting quality and features – you name it, and clipping path services can do it for you with uncomplicated edits.
If you're working for industries where specializing in clicking important photographs and presenting them to the consumers is a must, the clipping path tool can outreach your marketing and advertisement expectations. You must be familiar with images that require a plain, transparent background. And, most often, we forget to ask ourselves – 'How is that jacket floating in thin air in the photograph?'
E-commerce websites utilize crystalline backgrounds for their images for attention and appeal, among other necessities, when uploaded on their websites and pages.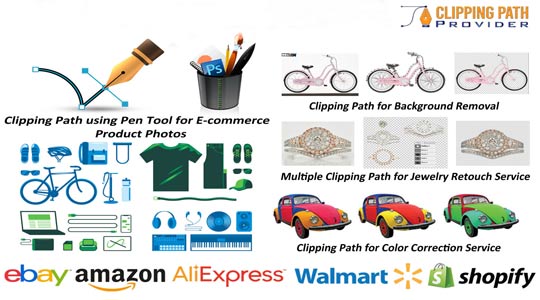 Nothing strikes out or expresses louder than a product with a no-fuss background. It doesn't pinpoint the consumer's concentration on the product alone but highlights the core subject's features, details, colors, and material.
Hence, entrepreneurs and business owners never hesitate in outsourcing clipping path services in order to maintain the product and website aesthetics that will eventually gratify the visitors' tastes.
How Can Clipping Path Service Assist You:
The visual benefits of the clipping path services from clipping path service providers are unparalleled. Online businesses and their influence are of the utmost concern to increase value and profits. Here are some of the traditional applications and needs of clipping path and photo retouching from Clipping path service providers:
     1.

Background Removal –
Attaining a seamless picture takes an entire village. Along with blending out to match the color scheme, decluttering an overcrowded photo, or eliminating clashing elements off the background, it's all possible using clipping path from clipping path service provider.
For such a professional finish and refined photos, you must try the background removal service from clipping path service provider. In most cases, going through multiple phases of edits can deteriorate the overall image quality but not with clipping path.
Maintaining the rich photo quality whilst contrasting the colors and adjusting the image requires maximum potential and engineering. The good news is now you know where to find it!
     2.

Photo Retouching Services –
These are generic high-quality photo finishes presented as eye-candies for the visitants and are available on every E-commerce site.
Let's get real, deep down; we all know that models can never have spotless, wrinkleless, and divine skin, as often portrayed online. Even though we often knowingly sulk at that emptiness of not having the perfect, flawless skin, it's all the trick of clipping path using pen tool and other tools of Adobe Photoshop from photo editing experts of clipping path service providers.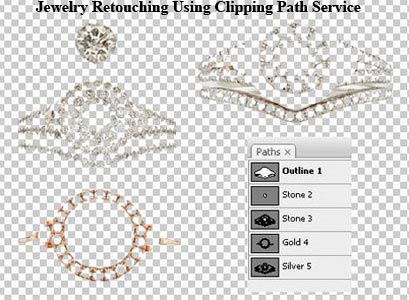 Most retouched photos in this editing service are of jewelry, beauty regimes, weddings, architecture, and much more. Professionals can instantly isolate concrete subjects from the background using clipping path or use various features to retouch the image.
     3.

Neck Joint Service –
This editing methods is a go-to for garment officials. Generally, garment industries photograph their clothing collections on love models. However, after the nitty-gritty retouches are applied using clipping path, the mannequins can be processed to vanish on the photo.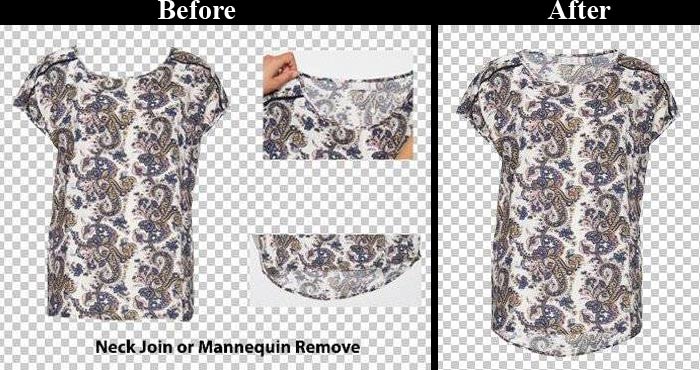 This chain of sequence is simple. A photo is shot of the garment worn by the mannequin. The mannequin is then removed entirely from the scene via clipping path. The images are then conjoined at the neck area, so it creates a faux effect of how the attire would seem when adorned by the buyer.
While plenty of other business platforms might succumb to competing editing profiles, a larger chunk administers are using clipping path services from clipping path service providers as the background cleaning up after the neck joint method is comparatively convenient and quicker.
     4.

Color Correcting method –
You could plan on targeting an array of needs of your audience by mass-producing diverse selections. Needless to say, this would mean numerous assortments of products and photoshoots. But, what if you could take a couple of products' pictures at once and use the background removal tool to converge particular items?
It sounds a lot less time consuming, doesn't it? It sure is!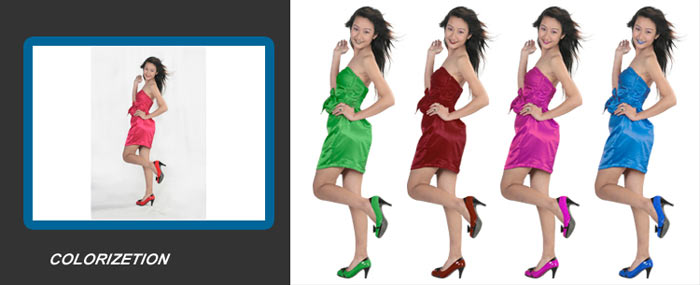 Whether you try out this strategy or not, you will never precisely score the items' exact color on your professionally-taken photos. But, worry not, the color correction service using clipping path from clipping path service provider can aid you shine through the product's original color scheme. You can use this service to replace and edit the color ranges.
Why Do You Need Clipping Path?
So, now you must wonder if you need such an outstanding editing tool. E-commerce website owners are always foraging through consumer taste to find something unique that has never been tapped upon.
Luckily, the clipping path modifications can adhere to varying needs, positively enriching your photo condition and appearance. But, in order to know if your requirements and clipping path's generosity collides, keep reading!
     a)

The Visual Effects –
If a product isn't visually tasteful, would you buy it? Ask yourself this question when it comes to your products too. Usually, skimming through prices or quantities will occur later on in the course of actions. The first step is for the product to seem engaging to the consumers for them to proceed onto the next steps willingly.
Creating such influence takes maximum effort by you and by the editing portal of your choice. Selling your product is a package deal where sound description and appeal matters.
With clipping path, be prepared to create such a powerful impression that your consumers are bound to overlook the cost and fall head over heels in love with your products' allure.
     b)

Product Superiority –
E-commerce business websites have unlimited options for their dearest consumers. However, before advertising, you must always have answers to daunting dilemmas such as – 'Why consumers should choose your brand or product?'
Having an unusual description and qualification is never enough. The product must look unique too. And, retouching your images in order to invite in that unprecedented detail is essential. It will distinctively separate your product and advertisement amongst your competitors'.
Add in a dash of filters or a hint of effect while remaining true to the products' roots and you might have a cash-cow at your grip. Such uniqueness is key to product differentiation.
     c)

Compete & Win –
Outshining your rivals in the industry is extremely challenging and often even impossible. But, if you can utilize powerful photos to create your brand and value, you're on the road to success.
Powerful images can never be created on a whim. It needs to be meticulous and high-quality, which will eventually let your audience choose you over and over rather than skipping off towards your contemporaries.
     d)

Reputation Growth –
Believe it or not but, you can lose your customer base as promptly as you build it. And that's the worst-case scenario if you slack behind on sustaining your original picture quality and website outlay.
Purchasers are always looking for consistency; thus, you need to keep impressing them continuously. While you might have many people in the creative unit, you can relax a bit with clipping path service from clipping path service provider as it strengthens your picture's delivery.
Continuously impressing and communicating to your consumers in the e-commerce sector can all be done through having the upper hand with top-tier images via clipping path.
     e)

Increase Sales –
Crystal clear, brilliant pictures of your products will be eye-catchy to viewers, which eventually inclines buyers in the right direction, which is grabbing the product.
Displaying intriguing images is directly proportional to expanding sales, continuous growth, and survival. But, such influence is unachievable without clipping path services.
Is Clipping Path Service For You?
Here's the question you've all been asking throughout this read. Is clipping path service from a service provider that you need?
In real-time, almost all mediocre and large industries are utilizing clipping path services from image editing service provider to enhance their capturing skills. But, here are a few e-commerce industries that can't survive without clipping path.
Planning to buy a new sweater for fall? Would you buy it if the picture had low quality, insufficient illumination, and hazy detailing? The simple answer is no, even if the product belonged to an authentic brand.
The aim here is to stand out. And, fortunately enough, the retail industry's straightforward strategy is to abide by the saying – 'Less is more.' Thus, the clothes are presented in a plain background to make the product stand out and reflect all its worth.
So, what are your plans for the next seasonal drop? Trend it up according to your next drop's advertising theme and campaign with clipping path.
This one's top priority, as purchasing thousands of bucks worth of technology shouldn't bore the risk of going in vain. When grabbing a phone, laptop, or gaming console online, buyers are eager to see the nitty-gritty from all possible angles. Needless to say, the industry would sink if they failed to fulfill distinct images as such.
Gadget industries use clipping path to let consumers decide if they should splurge after studying the desired product photographs without misleading background interference.
Revealing the gadgets, color variations, usability, and quality can all make or break the deal. For a no-nonsense background clipping path seems to be the most reliable and swiftest alternative for vendors. And indeed, it hasn't disappointed.
Imagine the disappearing existence of e-commerce platforms. Where would impulsive buyers do with all our lives, right?
E-commerce is still on the rise, and so is prioritizing image quality using various angling techniques, clearer color of subjects, and a flawless, edited finish. Impressing consumers needs a lot of work. Heck, a speck of dust or smudge would turn around a sale.
Using Clipping path from Clipping path service providers are makes photographers' and editors' jobs flexible, but it brings in money for the industry as well.
Conclusion:
Frankly, I've forgotten the last time I've visited the mall. Even stepping out of the house for groceries seems like a distant memory now.
However, a significant chunk of entrepreneurs is still unaware of the guidance that clipping path services can bestow upon them.
Were you one of them too? Worry not, as now you know better!
Conquer the e-commerce world with professional-looking, engaging photos. Influence your customers with seamless retouching, effects, and consistency. It's finally time to speak fewer words and let your product images seal the deal for you!